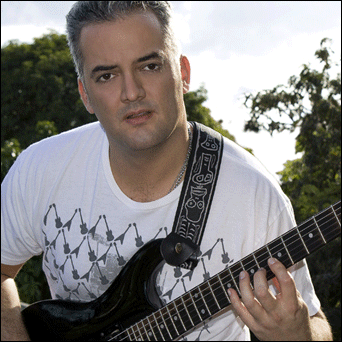 Carlos Caro (born January 4, 1978), known by his stage name Charly Duur, is a Venezuelan instrumental rock guitar soloist and songwriter. Primarily influenced by the wave of rock that dominated the 80's musical scene: Guns N' Roses, Metallica and Joe Satriani, among others. 

During the early 90's, Charly Duur was one of the lead guitars of Schizophrenia, a Venezuelan heavy metal band founded by his late brother, Rubén, and friends Tyrone & Álvaro. Schizophrenia was known in the local Venezuelan rock scene and was acclaimed at several Venezuelan rock festivals and events. Their talent became publicly recognized when the band was awarded the 1st place at "Don Bosco" Festival. In 1996, Schizophrenia is dissolved after each member decided to pursue different goals in their lives. This episode marks the beginning of Charly Duur's soloist career, dedicating himself to write a varied number of songs, some of them included on his debut album Ice Tears. 

Charly Duur is a technology fan. He holds a Systems Engineering degree and more than 15 years of experience developing software, partially dedicated to the Open Source movement.